Location of the Crime: Be as specific as possible.
Type of Crime/Activity: When, where, time, and day
Vehicle Info: Color, make, model, year, tag number (and state, if not NC), distinguishing marks such as stickers, specialty paint or striping, specialty rims or wheels, etc.
Person(s) Info: Name, date of birth or age, home or work address, if known, race, sex, height, weight, hair color and type (curly, long, dreadlocks, etc.), tattoos, scars, marks, special clothing the individual(s) are or may be wearing, any known associates, friends, or family members, and their info, if available.
Remember, the more information you give us, the better your chances are of identifying and apprehending suspects.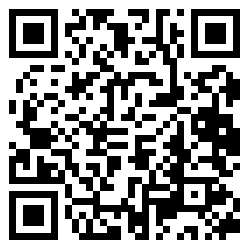 Crime Reduction and Prevention
Crime knows no boundaries, but we can draw a line together. When you contribute tips to Cary CrimeStoppers, you become an advocate for safer neighborhoods. Your information helps law enforcement anticipate and prevent criminal activity, keeping our streets secure.
Effective Crime Solving
Your anonymous tips are the missing pieces investigators need to solve perplexing cases. Law enforcement can piece together the puzzle and bring perpetrators to justice by shedding light on suspicious activities, individuals, or events.
Community-Police-Media Bond
Cary CrimeStoppers fosters connections that lead to impactful outcomes. Your involvement strengthens the relationship between the community, law enforcement, and the media. Together, we amplify the message of vigilance and collaboration, creating a unified front against crime.
Enhanced Quality of Life
Safety is the cornerstone of a thriving community. Sharing information with Cary CrimeStoppers creates a safer environment for everyone to work, live, and play in. Your commitment elevates the quality of life for all residents.
Ready to Make a Difference?
Join us on this journey to safeguard our community.
By embracing your role as a vigilant citizen, you're turning the tide against crime. Together, we can make Cary a resilient stronghold against wrongdoing. Your tips are the key—unlock a safer future today.